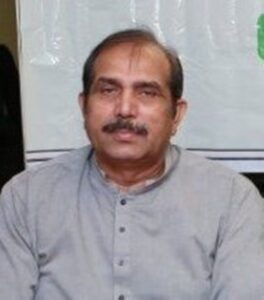 It gives pleasure to share that GODH has been completed its 23 years of establishment. The main focus remained on continues improvement and innovation to provide best quality education, protection, cultural promotion activities and health services to marginalized communities, desperate labored children and women and yet making a continuous effort to uplift the standard of our target groups.
If we want to see the world as a just and fair place where everyone is given equal opportunities, education is what we require. Education is a must if we want to do away with the existing differences between different social classes and genders. It opens a whole world of opportunities for the poor so that they may have an equal shot at well-paying jobs. Education plays a major role in women empowerment. Non-formal Schools in marginalized communities have been established for children and Adults who can't afford to go schools.
As GODH is striving hard for bringing change in life of marginalized street and daily wager children through education and believes that performance level can be accelerated through improved services. Strong networks of advocacy and lobbying are being developed for creating a protective environment for children at working places.
Our commitment to provide quality data and constant improvement on the basis of data analysis drives us to keep investing in quality information. We are highly indebted to all our donor organizations and partners who put their trust on us through the years, and contributed with their time and money to help our indigenous and marginalized communities, children & women in their pursuits.